Dr. Mindy LullPenfield, NY
Director
Mindy is a faculty member at Wegmans School of Pharmacy, St. John Fisher College in Rochester, New York. She holds a Bachelor's degree in Anthropology and a Ph.D. in Pharmacology, and combines these two fields in her work as a faculty member focusing on global health & service. Mindy served on her first service program with Global Volunteers in 2014, when she travelled with a group of pharmacy students to the Blackfeet Reservation in Montana. Since then, Mindy has brought additional groups of students on Global Volunteers trips every year and served as a Volunteer Team Leader -- participating on programs in Peru, Tanzania, and on additional programs to the Blackfeet Reservation.
Dr. Barbara MorrisGolden, CO
Director
Barbara is a practicing geriatrician and geriatric advocate in Denver. She and her husband participated on their first Global Volunteer program in Ecuador in 2008. She fell in love with the philosophy and art of volunteering in partnership with local communities and organizations. She's since volunteered in Vietnam, India, Peru and Tanzania and has lead teams in Cuba, Montana, South Dakota and West Virginia. At home in Colorado, she volunteers with several community-based organizations.
John TaylorHuntington, NY
Director
John is an independent consultant with a decades-long focus on Healthcare Information Technology. His work experience includes management and executive positions with Deloitte, KPMG, and IBM Watson Health, and he has worked with clients that include Catholic Health, NHS Scotland, Pfizer and Aetna. He has a BS/Econ from Wharton, and also maintains certification as a Project Management Professional.John has volunteered as part of Global Volunteers teams in Peru, India, and twice in Tanzania.
Bishop Dr. Owdenberg MdegellaIringa, Tanzania
Board Member
Dr. Owdenberg Mdegella is the retired Bishop of the Evangelical Lutheran Church of Tanzania, (ELCT) who invited Global Volunteers to serve in Tanzania. He earned his PhD in Divinity in the United States, and has degrees in both Theology and Divinity.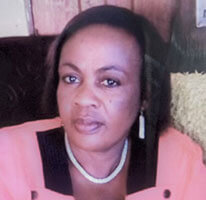 Anna J. MsollaIringa, Tanzania
Board Member
The Honorable Anna J. Msolla is a lawyer in practice in Iringa, Tanzania and Chairperson of the Kilolo District Council.
Bud Philbrook, JDSt. Paul, MN
Board Member
Bud Philbrook is Global Volunteers' Co-Founder and CEO. He has served as Deputy Undersecretary for USDA, as a member of the Minnesota House of Representatives, Assistant Commissioner for the Minnesota Department of Natural Resources, and was in private law practice for 12 years. He earned a Juris Doctor Degree in Law, a Master's Degree in International Development, and a Bachelor's Degree in Political Science.
Michele GranSt. Paul, MN
Board Member
Michele Gran is Global Volunteers' co-founder and Senior Vice President. She manages the organization's marketing strategy and external messages, and travels to Tanzania in her official role on the Board of Directors. She earned a Master's Degree in Liberal Studies/International Communications and a Bachelor's Degree in Journalism.
Andrew Philbrook, JDPalm Harbor, FL
Board Member
Andrew is Director of the Reaching Children's Potential Program (RCP) in Tanzania, and has served as Global Volunteers USA Operations Manager, and Director of International Operations. Andrew earned a Juris Doctor Degree in Law and a Bachelor's Degree in International Communications, and travels to Tanzania in his official role as RCP Director and Tanzania Board Member.