The Global Role of Women – Caregivers, Conscience, Farmers, Educators and Entrepreneurs
Throughout history, the central role of women in society has ensured the stability, progress and long-term development of nations. Globally, women comprise 43 percent of the world's agricultural labor force – rising to 70 percent in some countries. For instance, across Africa, 80 percent of the agricultural production comes from small farmers, most of whom are rural women. It's widely accepted that agriculture can be the engine of growth and poverty reduction in developing nations. Women, notably mothers, play the largest role in decision-making about family meal planning and diet. And, women self-report more often their initiative in preserving child health and nutrition.
---
The Role of Women as Caregivers
Women are the primary caregivers of children and elders in every country of the world. International studies demonstrate that when the economy and political organization of a society change, women take the lead in helping the family adjust to new realities and challenges. They are likely to be the prime initiator of outside assistance, and play an important role in facilitating (or hindering) changes in family life.
"Rural women play a key role in supporting their households and communities in achieving food and nutrition security, generating income, and improving rural livelihoods and overall well-being."
– UN Womenwatch Organization

The Role of Women as Educators
The contribution of women to a society's transition from pre-literate to literate likewise is undeniable. Basic education is key to a nation's ability to develop and achieve sustainability targets. Research has shown that education can improve agricultural productivity, enhance the status of girls and women, reduce population growth rates, enhance environmental protection, and widely raise the standard of living.
It is the mother in the family who most often urges children of both genders to attend – and stay – in school.  The role of women is at the front end of the chain of improvements leading to the family's, the community's long-term capacity.
The Role of Women in the Workforce
Today, the median female share of the global workforce is 45.4 percent. Women's formal and informal labor can transform a community from a relatively autonomous society to a participant in the national economy. Despite significant obstacles, women's small businesses in rural developing communities not only can be an extended family's lifeline, but can form a networked economic foundation for future generations. The role of women in the urban and rural workforce has expanded exponentially in recent decades.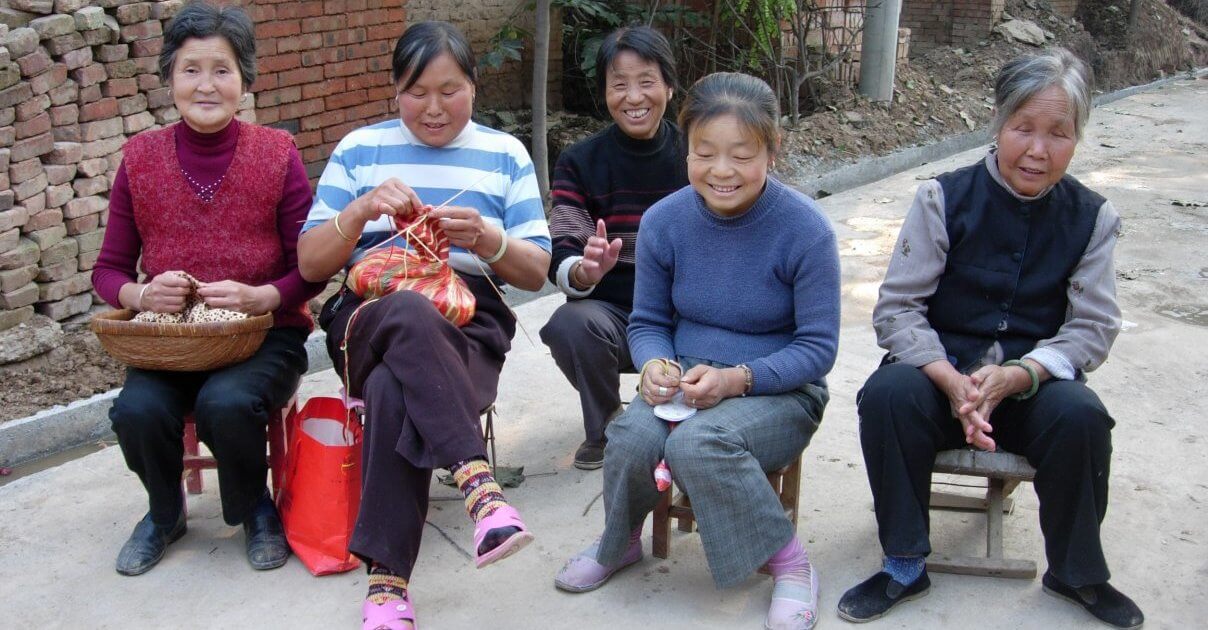 The theme for International Women's Day 2019 "Think equal, build smart, innovate for change," was chosen to identify innovative ways to advance gender equality and the empowerment of women, accelerating the 2030 Agenda, building momentum for the effective implementation of the new U.N. Sustainable Development Goals. Of course, women's opportunities still lag behind those of men worldwide. But, the historic and current role of women is indisputable.
"When women are empowered and can claim their rights and access to land, leadership, opportunities and choices, economies grow, food security is enhanced and prospects are improved for current and future generations."
– Michelle Bachelet, Under-Secretary-General and Executive Director of UN Women
The Role of Women as Global Volunteers
Global Volunteers' community development work in host countries worldwide strengthens women's and children's capacity and supports their sustained health and development. Under the direction of local leaders, our volunteers help ensure academic accessibility, foster parental involvement, offer psycho-social support, provide nutrition and health education, fund girls' scholarships, construct schools with girls' bathrooms, tutor literacy, and numeracy, and so much more. Contact us using the form below to learn how you can contribute to this critical agenda.
To learn more about the vital role of women in the world, read Women and the Sustainable Development Goals.
Request more information below to learn how you can support women around the world as a Global Volunteer.
https://globalvolunteers.org/wp-content/uploads/2017/03/Role-of-Women-in-Tanzania.jpg
397
1030
Michele Gran
https://globalvolunteers.org/wp-content/uploads/2016/02/2014-GlobalVolunteersLogo-Web.png
Michele Gran
2019-03-08 03:30:10
2023-02-16 18:59:09
The Global Role of Women – Caregivers, Conscience, Farmers, Educators and Entrepreneurs